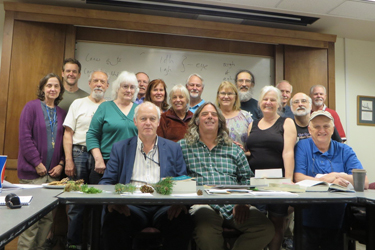 The Friends of Irish Studies will sponsor another Irish language immersion course this summer in Butte, Montana. The course will run from July 22 to July 29, 2017.
You probably don't know this, but Butte was considered one of the most Gaelic of all American cities; it was also one of the main contributors to summers schools back in Ireland in the early 1900s. The immersion course offered every summer in Butte is part of that tradition. If there one thing that Butte and Anaconda remind you of, it's that past will always shape the present. Our thanks to Montana Tech., and to all the people of Butte, for supporting this program.
If you want to learn the Irish language and participate in this program, you can register below, or contact the Friends at friendsofirishstudies@gmail.com for more information.

Accredited Course
Two credits are offered for the elementary course. One-week accredited course $499.  (A recording fee of $200 is charged for credit.)
Accomodation
Single room accomodation is available if needed. ($175)