The Montana club hurling team went undefeated at the national tournament to claim its third Collegiate Hurling national championship in the past four years. The Griz team is made up of students from the University of Montana.
Read the full Missoulian article.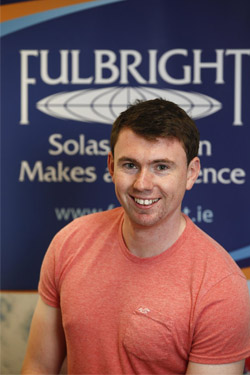 There is another new departure in the hurling scene here in Montana. This summer will see the first hurling camps organized to teach the finer skills of the game. There are two hurling camps: The first runs from June 5 – 9; the second from July 10-14. Visiting Fulbright Teaching Assistant at the University of Montana, Pa Sheehan, is the instructor and he will be assisted by members of the hurling community here in Montana. The course is designed to teach the skills of the game and the best exercises for mastering them. The course is ideal for all hurlers, but will be of special benefit to those wishing to coach or train. The camps are sponsored by the Friends of Irish Studies in partnership with UM's Irish Studies Program.
Hurling continues to thrive in Montana. This was evident from the match contested by the Grizzlies and the Meaghers over the ACIS conference weekend. Equally inspiring and hopeful for the future were the younger generation who put on a half-time display. Ambassador Anderson presented the cup to the captain of the winning team. The coach, Pa Sheehan, is now working with the schools in Missoula to get more of the younger generation involved. If you have kids or grandkids you would like to see participate, please contact the Friends at friendsofirishstudies@gmail.com.
The Éire Óg youth hurling team continues to meet and train at Missoula International School [Prescott Elementary] on Harrison Street every Wednesday at 6:00 pm and every Saturday at 2:00pm. This is a very dedicated group kids working with a trained coach, Pa Sheehan. We are always looking for new kids to join in. So, if you have kids or grandkids, encourage them to take a look. You can contact Cara Shea at carashea240@gmail.com for more information.
That great Irish game of handball is making a comeback! Some well-known Irishmen and women from the community have joined together to build a complex for handball and racket ball. Members of this group have also discussed the possibility of reforming the University of Montana handball club. This is very exciting for us. Can you imagine a university offering activities and courses in hurling and handball. Well, imagine no more, because if I know these guys, they will make it happen. If you're interested in learning about or helping with their current project, please contact Tom Sullivan at tsullivan@mt.gov.