Campaí Samhraidh san Iomáint
Missoula, Montana
Dates apply to summer of 2017 only.
June 5 – June 9
July 10 – July 14
There is another new departure in the hurling scene here in Montana. This summer will see the first hurling camps organized to teach the finer skills of the game. There are two hurling camps: The first runs from June 5 – 9; the second from July 10 – 14. Visiting Fulbright Teaching Assistant at the University of Montana, Pa Sheehan, is the instructor and he will be assisted by members of the hurling community here in Montana. The course is designed to teach the skills of the game and the best exercises for mastering them. The course is ideal for all hurlers, but will be of special benefit to those wishing to coach or train. The camps are sponsored by the Friends of Irish Studies in partnership with UM's Irish Studies Program.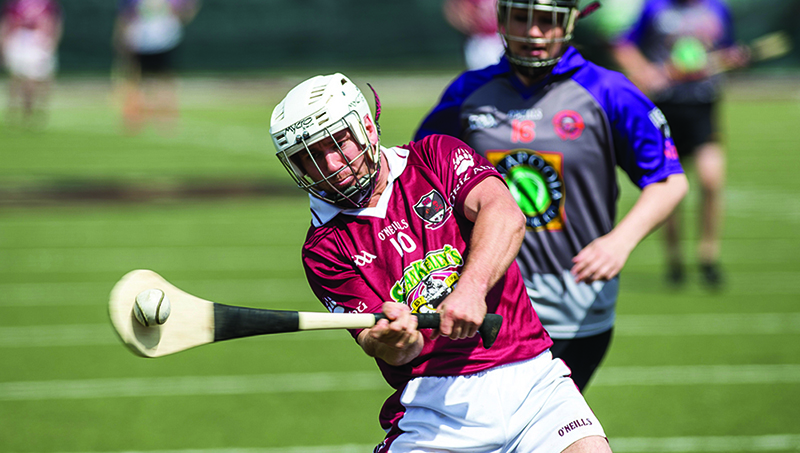 The camps will be held at the University of Montana(UM), one of the most beautiful campuses in the country, and home to the largest Irish Studies Program west of the Mississippi. Find out more about the University of Montana and about the Irish Studies Program.
The course runs from 9:00 a.m. to 5:00 pm every day from Monday to Friday and combines both the practical and the theoretical elements of the game. All outdoor activities will take place at Dornblaser; there will be demonstrations at the Schreiber Gym on how to use indoor facilities over winter months; and there will be classes in which videos and talks on various elements of the game will be discussed. 
The cost for the course is $299.
There is a $20 reduction for members of the Friends of Irish Studies.
For those coming from out-of-state there will be accommodations available on campus.
The costs per night are: $27 per person for a double; $38 for a single.
For more information, contact Pa Sheehan, pasheehan31@gmail.com
Since space is limited, we urge you to make your plans and reservations as soon as possible.
The organizers wish to thank certain groups who have made this possible The Irish Studies Program at the University of Montana; The Fulbright Commission; the Grizzlies, the Thomas Meagher's and the Éire Óg hurling teams; and especially The Friends of Irish Studies. If you're not a member of the Friends, please consider joining.