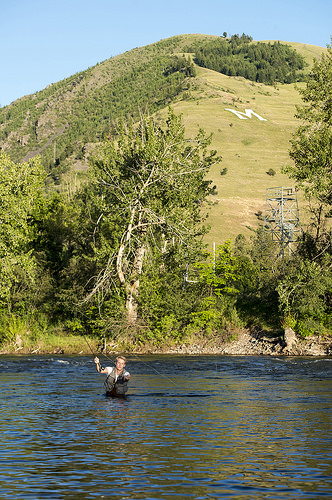 Bi-weekly lunch gatherings:  A chance for mentors and students in the REU program to gather together and informally discuss research findings, problems and chance to learn other participant's research.
Instrument Workshop: A two day workshop at the beginning of the REU will be given to show and do initial training on key chemical instrumentation: GC/MS; NMR, Mass Spectrometry, and Spectrphotometry, and overview of library services.
Cultural component:   All students will have an opportunity to go to a PowWow celebration that occurs in many Native communities during the summer months. The Native students will have a chance to connect with their culture and the non-Native will have a chance to experience this important part of Native America with the Native students as cultural guides.
The 'Science Communicator' will work with REU students to develop publications for general audiences. These written works can be articles posted to the web, blog posts, or even research posters. As a result of this opportunity, REU students will have practical experience communicating with non-technical audiences and broadly disseminating the results of their research.
Tour:  There will be a tour of a 'green' renewable biotech company based in Missoula, Montana which was started by an emeritus Professor of Chemistry in the Department.
Social Events and outdoor activities are virtually limitless in Missoula, Montana. During the summer one can research a full day of work and still have time for outdoor activities such as golf, tennis, fishing, hiking, mountain biking, camping and rafting since its light till 10:00 pm. In the past, students have organized weekend trips to Yellowstone, Glacier national parks and Native Pow Wows.
Research Presentations: At the end of the eight week research cycle, students will present their data along with other summer undergraduate research programs on campus.