Author of eight books including:
Rewilding the West: Restoration in a Prairie Landscape, University of California Press, 2009

.

Against the Grain. The case that 10,000 years of agriculture have damaged nature and human nature. North Point, February, 2004.
Food's Frontier, a profile of nine post-Green-Revolution agriculture projects in Latin America, Asia and Africa. North Point, October, 2000.
Inside Passage, an account of biodiversity and economy in the coastal temperate rainforests of North America. Island Press, November, 2000.
One Round River: The Curse of Gold and the Fight for the Big Blackfoot, Henry Holt, 1998.
Grassland: The History, Biology, Politics and Promise of the American Prairie, Viking, 1995.
A Good House: Building a Life on the Land, Grove, 1993.
Last Stand: Logging, Journalism and the Case for Humility, Peregrine-Smith, 1991.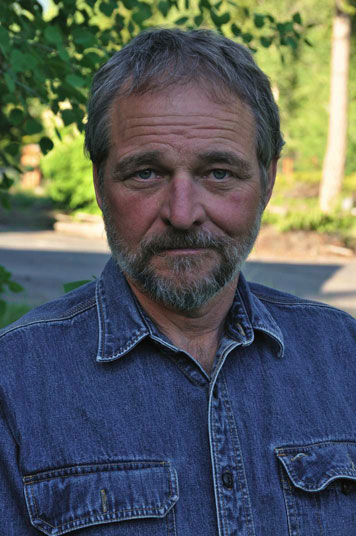 Forthcoming:
It Runs in the Family, St. Martins Press, 2012
Magazine article "Graze Anatomy" chosen for "Best American Science and Nature Writing, 2010."
Worked as a consultant on agriculture, poverty and the environment to the McKnight Foundation, the Rockefeller Foundation and the Food and Agriculture Organization of the United Nations.
Frequent lecturer including venues such as Harvard University; Stanford University; Makerere University in Kampala, Uganda; the Royal Society of Edinburgh; Oxford University; and Hannover Staatstheater in Germany 
Freelance magazine writer, with essays and articles published in Harper's, Proceedings of the American Philosophical Society, Wired, Men's Journal, OnEarth, The Los Angeles Times, American Scholar, Frankfurter Allgemeine Zeitung, The New York Times, Audubon, Outside, E Magazine, High Country News and Northern Lights. Newspaper editor and reporter for fifteen years, working at newspapers in Montana and southern Idaho. One Round River was named a significant book of the year by The New York Times. Winner of the University of Montana's Mansfield Center's Lud Browman award for science writing, Richard Margolis award for environmental writing, Montana Audubon Society award for environmental reporting, Montana Wilderness Association award for writing, three-time winner of C.B. Blethen Award for investigative journalism
Education:
John S. Knight fellow in journalism at Stanford University in 1994-95. University of Michigan and University of Montana, political science.