Environmental Writing Institute
The 25th Environmental Writing Institute
Dates:
Wed., Sept. 26 at 5pm- Sun., Sept. 30, 2018 at 3pm
Workshops:
Thursday- Sunday, 9am-1pm
Location:
University Center, University of Montana, Missoula MT.
Application Deadline:
August 1, 2018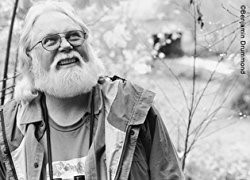 Selected Books:
Evolution of the Genus Iris: Poems. 2014. Lost Horse Press.
The Tangled Bank: Writings from Orion. 2012. Oregon State University Press.
Chasing Monarchs.  Yale U. Press. Washington State Book Award for Biography/Memoir.
Sky Time in Gray's River: Living for Keeps in a Forgotten Place. 2007. Washington State Book Award for Nonfiction & National Outdoor Book Award.