The Montana Osprey Project showcases interdisciplinary scientific research that delves into geochemistry, wildlife biology and river ecology. The work is done as a collaboration between the  Division of Biological Sciences at the University of Montana and the Raptor View Research Institute in Missoula, Montana.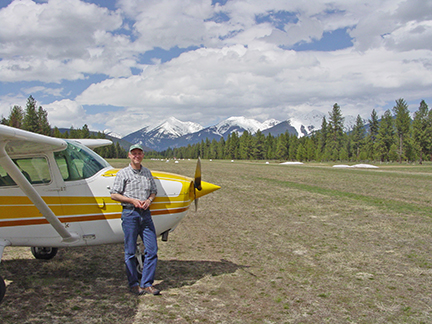 Erick Greene
Professor, Division of Biological Sciences
Email: erick.greene@umontana.edu
Erick is our resident ecologist and his interest began with studying osprey colonies in Nova Scotia as a part of his undergraduate honor's thesis "back in the Pleistocene." But, really, he's not that old, especially at heart, and his enthusiasm is contagious. He gets particularly excited about behavioral ecology--looking at how organisms interact with each other and their environment--and he has studied birds, spiders, flies, caterpillars and plants. Erick has even helped compose a symphony inspired by chickadee calls. Among his many talents, Erick is also a pilot--he's standing next to the Bumblebee, a little Cessna he uses to do osprey nest surveys.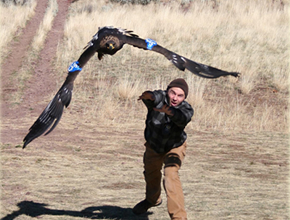 Rob Domenech
Executive Director, Raptor View Research Institute
Email: rob@raptorview.org
A pioneer in raptor research in Montana, Rob founded and directs the Raptor View Research Institute in Missoula.  He spent about ten years hiking up ridges across western Montana looking for where raptors get funneled and congregate during migration. His efforts and research are pioneering in the state and the organization is now collecting unprecedented data on raptor migrations. The raptor biologist of the group, Rob was the first to start asking questions about ospreys along the Clark Fork River and got the banding efforts rolling. Rob is releasing an adult golden eagle in this epic photo.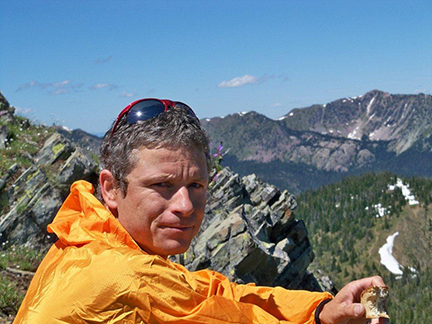 Heiko Langner