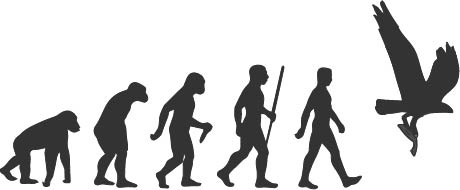 The Montana Osprey Project is a long-term study of ospreys along the upper Clark Fork River and its tributaries. The area has high heavy metal concentrations and this research seeks to find out how the contamination affects the osprey and river ecosystem.
In 2006, the Raptor View Research Institute and Environmental Biogeochemistry Lab at the University of Montana started the project by monitoring a few nests. Since then over 300 chicks have been handled to collect blood and feather samples. Each summer, researchers check on about 20 nests and keep several dozen on the radar. Check out our podcast on the project here.
The ecotoxicology research is vital to understanding the impacts of mine waste and remediation along the Clark Fork River, and our researchers soon realized their work had impact beyond the lab and science journals. A main part of this project is education and outreach, which is supported by the Montana Natural Resources Damage Program and the Cornell Lab of Ornithology. Many school groups, summer camps and curious folk have gone out to nests with our researchers. The cams bring the wonders of nature to thousands of viewers across the world. 
To get a close-up view, check out the Hellgate Canyon and Dunrovin Ranch nest cams.
Check out the timeline to learn more about what an osprey's year is like. For more information on the contamination research, check out the heavy metal studies. Donations are accepted on the Donate page.