If you are considering applying to work with Dr. Conway to get a Social Psychology Ph.D., read the letter to prospective students.
Also, you should read all about both of our "Research Labs".
Also, you should navigate to the "Join the Lab" tab above and then read the FAQ information on the undergraduate lab application. (If you are accepted as a graduate student, you will of course not be an undergraduate nor be treated like one -- but reading that document will give you a sense of what the proverbial "vibe" is like in our lab).
I have included a brief biography of myself below, in case it helps you get a sense of what I'm like.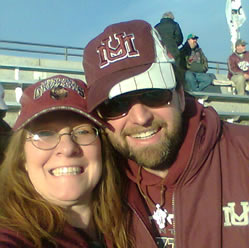 Faculty Supervisor
I am blessed to get to work with awesome graduate and undergraduate students. I absolutely love research about anything relevant to cognitive complexity or culture, and there are days that I can't believe people actually pay me to do something so fun. I think I am also the single most boring person in the world. When I have free time, I'm usually hanging out with my sweet wife Kathrene and my wonderful daughter Autumn. We like to hike the mountains, throw rocks into Rattlesnake Creek, watch home decorating shows and children's movies, go to Griz games, drink lattes, and talk about life. I also think it's important to love your neighbor and help people less fortunate than yourself, but I don't do either as much as I probably should.